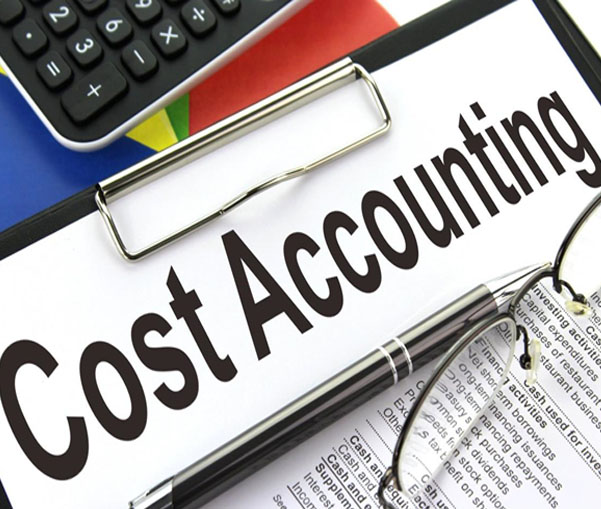 Overview
Department of Commerce with Cost Accounting is a high profile Professional programme introduced in the academic year 2020-2021 with the objective to create an enhanced competency of career positioning coupled with an opportunity to become a cost accounting professional. The uniqueness of the program is its content and topic coverage, the teaching methodology and the faculty members. The curriculum has been designed at par with courses of professional programs run by the Institute of Chartered Accountants of India, the Institute of Company Secretaries of India and the Institute of Cost Accountants of India, which facilitate the students to take up these programme concurrently. This programme will enable the students to pursue their CA course simultaneously with B.Com (Cost Accounting).
The Course aims to improve the ability of the students by providing in depth knowledge in the subjects like Accounting, Finance, Management, Law and Taxation with a view to give them a hold on theoretical aspects of different aspects of commerce. . B.Com. Cost Accounting promotes the skill sets of the students to take strategic decisions in the Global Business Environment by way of Professional Training. The Course provides specialized knowledge to evaluate the operational efficiency of companies in India and abroad.
A student who joins the programme has to enroll in any of the professional courses offered by the department like CA (Chartered Accountancy) or CS (Company Secretary). On completion of this course one can start one's career as Chartered Accountant/ Business Consultant/ Auditors / Tax Consultant / Chief Financial Analyst / Investment Bankers / In Capital Market / As Personal Financial Advisors / In Forensic Accounting / MNC's / Retail Stores / IT / Advertising and Media.
Vision
To provide an academic excellence with total commitment to quality education in commerce, accounting and related fields and create students to meet economic, social, and environmental challenges to become lively participants in shaping the world of the future.
Mission
Department of Commerce with Cost Accounting is dedicated to impart effective, supportive, accessible and affordable knowledge, skills and quality education using state of the art technology and infrastructure leading to the development of our students as Cost Accounting professionals and business leaders
01. Associate Professor and Head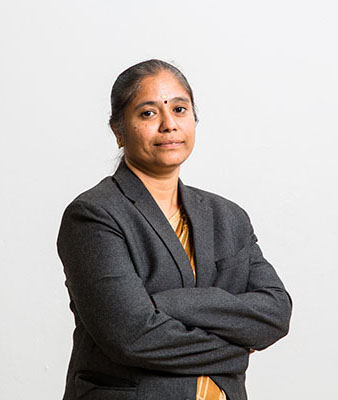 Dr. S.Suguna
M.Com., M. Phil., PGDCA., Ph. D., SET.
sugunas@drngpasc.ac.in
Experience
Teaching: 22 years | Industry: Nil | Research: 16 years
View Profile
Academic Activites (2022-23)
Staff Participation
| | | | | |
| --- | --- | --- | --- | --- |
| S. No. | Date | Name of the Faculty | Name of the Workshop/FDP/Training Programme | College |
| 1 | 15-Oct-2022 | Dr. S. Suguna | FDP on Art of writing research proposal and funding opportunities | Suguna College of Arts and Science |
| 2 | 15-Oct-2022 | Dr.V.Gurumoorthi | FDP on Art of writing research proposal and funding opportunities | Suguna College of Arts and Science |
Students Presentation
| | | | | | |
| --- | --- | --- | --- | --- | --- |
| S. No. | Date | Name of the Student | Name of the Event | Name of the title | College |
| 1 | 10-Sep-2022 | Swetha R & Jaya sree P | Commerce Day Celebration | Paper Presentation | Dr.NGP Arts and Science College, Coimbatore |
Students Participation
| | | | | | | |
| --- | --- | --- | --- | --- | --- | --- |
| S. No. | Date | Name of the Students | Name of the event | College | Inter Collegiate / Inter Departmental | Prizes won |
| 1 | 05-Aug-2022 | Dhrishya R & Subhashree G | Math Fest - Panel Game | Dr. NGP Arts and Science College | Interdepartmental | I |
Students Counseled
| | | |
| --- | --- | --- |
| S. No. | Name of the class | Number of Students |
| 1 | III B.Com Cost Accounting | 07 |
PROGRAMME EDUCATIONAL OBJECTIVES
To provide a conducive environment that holistically engage students to attain professional excellence by being innovative, efficient and ever ready to take up challenging roles in Industry and Academics
Develop, restructure and apply cost accounting approaches, principles and concepts relevant to cost accounting to solve practical problems.
Inhibit an understanding of the conceptual framework of Cost Accounting which helps the students to acquire the knowledge in Cost Accounting as a managerial tool in business decision making.
To train and develop students with the much needed business education, so that they are more competitive for professional career.
To nurture the young minds, to make them better employable and socially responsible citizens by encapsulating them with the right set of knowledge for a better tomorrow.
PROGRAMME OUTCOMES
On the successful completion of the program, the following are the expected outcomes.
| PO Number | PO Statement |
| --- | --- |
| P01 | To gain a thorough grounding in key areas of accounting, commerce and finance and its applications to meet the current and future expectations of business |
| P02 | To become intelligent users of cost information to compute and control cost for decision making |
| P03 | To develop appropriate and effective written and oral communication skills relevant to cost accounting. |
| P04 | To prepare for professions in the field of Accountancy - Chartered Accountancy, Cost and Management accountancy, Capital and Commodity markets, Insurance and Banks by passing the respective examinations of the concerned professional bodies |
| P05 | To inculcate a sense of civic responsibility, social commitment, and moral accountability among the students through social activities |