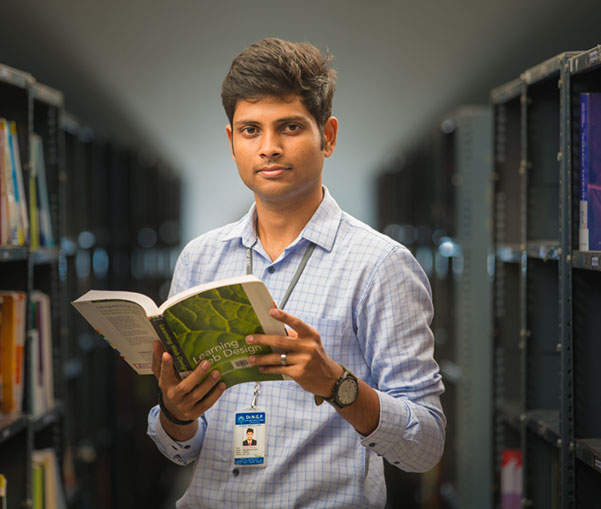 Overview
The healthcare Industry has been growing at tremendous pace with the rapid changes both in Medical and Administration sector. The blooming corporate hospitals are in need of hospital administrators who are trained as specialists in that field. This Programme aims at bridging this huge unmet demand – supply gap. Based on the placement needs in the healthcare sector the department was established in the year 2004 offering Postgraduate, M.Phil and PG Diploma in Hospital and Healthcare Management.
The department is continuously striving to mould students to create and sustain an environment conductive to the growth of health care by playing a proactive role in development process by enhancing efficiency, competitive and expanding opportunities on global platform.
Courses
Elligibility
Any UG degree
Duration
1 year(FT) / 2 years(PT)
Elligibility
M.Sc Hospital Administration /MBA Hospital Administration with 55% or above.
Vision
The vision of hospital administration department is to engrave the students to excel in the service sector by empowering the standard of students and inculcating the research trends, professional ethics and moral values in addition to their academics to deliver quality patient care.
Mission
Department of Hospital Administration is dedicated to prepare professional executives in the area of health care and hospital management with the current mix of need based teaching, training and research. Our system inculcating high values and professionalism among the students to meet the global corporate expectations in order to achieve the competitive advantage in the area of hospital administration.
Academic Activites (2022-23)
Guest Lecture/Invited Lecture
S. No.

Date

Name and Designation of the Resource Person

Topic

Venue

Beneficiary

1

27-Aug-2022

Prof.V.Aruna,
Quality Control Officer, PSG Super Specialty Hospitals, Coimbatore.

Role of Hospital Managers in Quality and Patient Safety

Yoga Hall

Students of I M.Sc., Hospital Administration and II Master of Hospital Administration – 58 numbers
Students Presentation
| | | | | | |
| --- | --- | --- | --- | --- | --- |
| S. No. | Date | Name of the student | Name of the Event | Name of the title | College |
| 1 | 15-Oct-2022 | Dr.Keerthi Pragathi. P, II MHA | Student Development Program | Vitality and Yoga | Dr.N.G.P. Arts and Science College |
Archive (2015-2022)
Funds & Grants Received
| S.No | Co-Ordinator/Investigator | Project Title | Funding Agency | Amount |
| --- | --- | --- | --- | --- |
| 1. | DR. P.R.Muthuswamy | "Strategies and Technologies for Effective Electronic Medical Record System" for the year 2010-13 | University Grants Commission, New Delhi | Rs.5,51,200/- |
| 2. | Mr.Sunil Franklin | "A study on Cost Utilisation Pattern in Public Health Centres in Coimbatore District" | University Grants Commission, New Delhi | Rs.1,85,000/- |
Value Added Courses
| S.No | Batch | Semester | Course | Total Students |
| --- | --- | --- | --- | --- |
| 01. | 2011-2012 | I | Medical Ethics & Terminology | 20 |
| 02. | 2011-2012 | III | Certificate Course on Aosta Backbone Software | 36 |
| 03. | 2012-2013 | I | Medical Ethics and Terminology | 25 |
| 04. | 2012-2013 | III | Certificate Course on Aosta Backbone Software | 20 |
| 05. | 2013-2014 | I | Business Analytics using SPSS | 11 |
| 06. | 2013-2014 | II | Medical Ethics and Terminology | 11 |
| 07. | 2013-2014 | III | Certificate Course on Aosta Software | 25 |
| 08. | 2014-2015 | I | Clinical Audit | 8 |
| 09. | 2014-2015 | III | ICD Coding | 11 |
| 10. | 2015-2016 | I | Quality Management System | 5 |
| 11. | 2015-2016 | III | Business Analytics using SPSS and R Software | 8 |
| 12. | 2015-2016 | I | Quality Management System | 6 |
| 13. | 2015-2016 | III | Business Analytics using SPSS and R Software | 6 |
Students Achievements
S.No
Date
Student Name
Organized By
Event
Prize
Academic Year 2018-2019
1
12-Sep-18
Tharani R.
Best Manager
In-house
II
2
28-Sep-18
Vanmathi, Vishnu Priya B.
BRAND MANIA
In-house
II